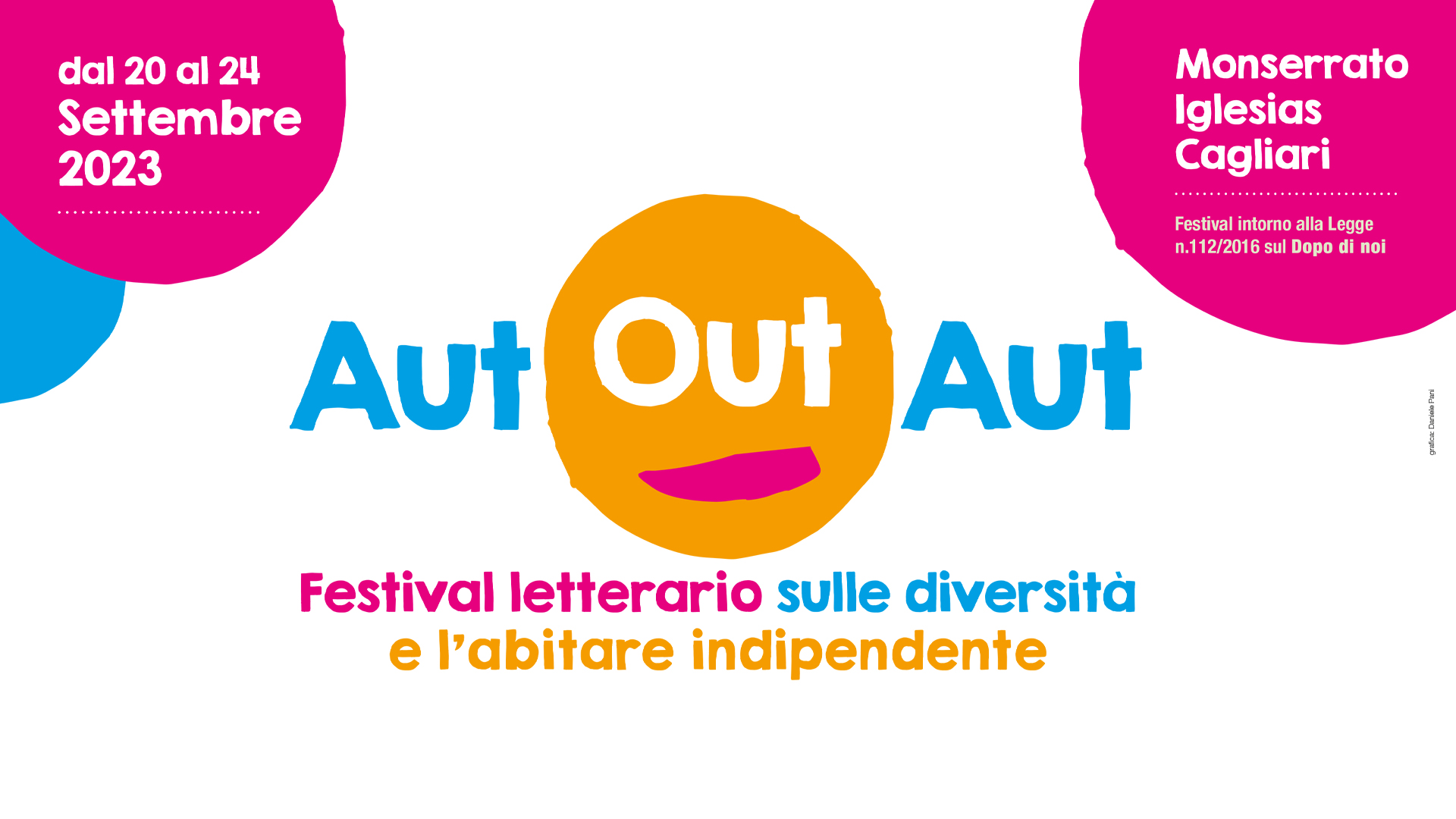 A literary festival on diversity and independent living
The festival and that meaning of the outside
the literary festival AutOutAut is a travelling art project that follows a cultural and social journey on the trail of autism, with the intention of promoting concrete life projects for every single autistic person and supporting and enforcing the existing law about the after us (n.112/2016). AutOutAut takes its name from a concept expressed by the philosopher Soren Kierkegaard: the Enter-Eller, also known as Aut Aut Aut. Here two stages of life are highlighted: one is based on indifference to moral principles and duties, in our case the indifference to diversity and the resulting discomfort; the other, on ethical duty and responsibility – together with the awareness, for us at Diversamente Odv Association, that the arts are resuming their role as supporters of the social community.
The Out that separates the two Aut is that outside that holds the two extremes of the concept together, in which the differences and peculiarities that characterize each individual person, who has the right to be considered as such, with their specific features, reside. Indeed, to understand the other, it is not necessary to confine them in a label that generalizes them (the "autistics," for example).
Everyone has their own identity that can take multiple facets. AutOutAut will be dedicated to representing these multiplicities. Moreover, it will do so in a completely new way through literature, poetry, theatre, and music in a continuous performative flow. If each person is different from another, also each autistic person is different from another autistic person.
*the after us is that moment in which the family member has become either too old or ill to keep being a support for the person with disability, or has passed away.
programme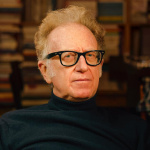 11:00 A.M. - VALERIO MAGRELLI
The speech-wounded* poet in the flowing of language curated by prof. Valerio Magrelli
University of Cagliari, Faculty of Humanistic Studies, Motzo Conference Room
*originally: logoleso = from Greek logos (speech) and lesione (lesion, injury, damage)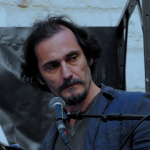 12:15 A.M. - SENIO GIOVANNI BARBARO DATTENA
performance  The language of solitude in the literary space, performance with Senio Giovanni Barbaro Dattena
University of Cagliari, Faculty of Humanistic Studies, Motzo Conference Room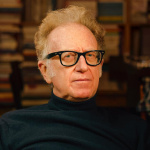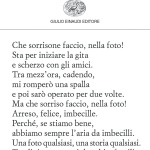 7:30 P.M. - VALERIO MAGRELLI
presents ExFanzia
Iglesias, Remo Branca Conference Room
*from Italian infanzia = infancy, childhood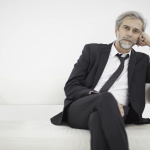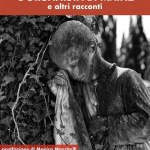 8:30 P.M.- ANDREA CHIMENTI AND SENIO GIOVANNI BARBARO DATTENA
presents The organist from Mainz with Senio Giovanni Barbaro Dattena
Iglesias, Remo Branca Conference Room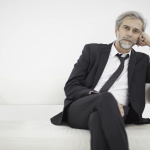 9:00 P.M. - ANDREA CHIMENTI
A spot in the moonlight, literary and musical performance with Andrea Chimenti
Iglesias, Remo Branca Conference Room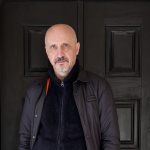 11:00 A.M. - FEDERICO FERRARI
Giving back a voice to the silence of art curated by Prof. Federico Ferrari, with Rita Deiola and Jonny Costantino
University of Cagliari, Faculty of Humanistic Studies, Motzo Conference Room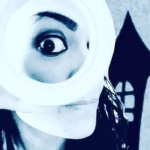 12:00 P.M. - RITA DEIOLA
Wake up Europe, a short film by Rita Deiola
University of Cagliari, Faculty of Humanistic Studies, Motzo Conference Room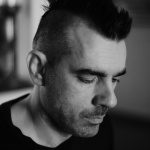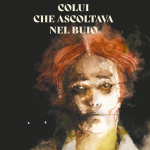 5:15 P.M.- DANIELE SERRA
Daniele Serra presents He who listened in the dark with Enrico Martini and Ludovico Sebastian Muroni
Monserrato, House of Culture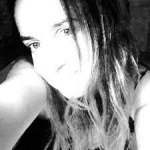 6:00 P.M. - MARIA LOI
When the poet is the listener in the dark, literary performance with Maria Loi
Monserrato, House of Culture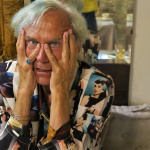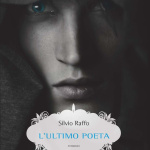 6:30 P.M. - SILVIO RAFFO
presents The last poet
Monserrato, House of Culture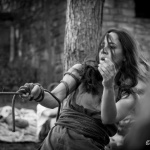 6:55 P.M. - VALENTINA PUDDU
Orpheus, Eurydice and the crawling shadow, art performance with Valentina Puddu, Maria Loi and Rocco Familiari
Monserrato, House of Culture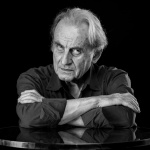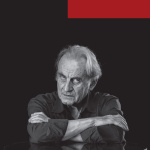 7:05 P.M.- ROCCO FAMILIARI
presents The waiting/The gift (web event)
Monserrato, House of Culture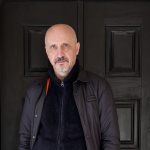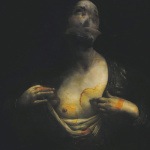 7:50 P.M. - FEDERICO FERRARI
presents Ecstasy
Monserrato, House of Culture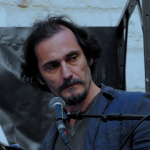 8:15 P.M.- SENIO GIOVANNI BARBARO DATTENA
The Anarch, or the shadow of freedom, literary  performance with Senio Giovanni Barbaro Dattena
Monserrato, House of Culture
(*) Performed interventions, by Muse teatro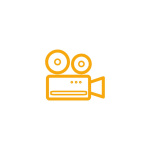 FROM 6:45 P.M. TO 8:40 P.M. - AUTISMOVIE, SHORT MOVIE PROJECTIONS
Film festival by InterMediazionee
Monserrato, House of Culture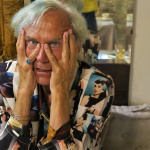 11:00 A.M. - SILVIO RAFFO
Outsider – Life and poetry of Emily Dickinson curated by prof. Silvio Raffo
University of Cagliari, Faculty of Humanistic Studies, Room 15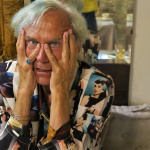 11:45 A.M.- SILVIO RAFFO
I'm nobody, who are you?, literary performance with Silvio Raffo
University of Cagliari, Faculty of Humanistic Studies, Room 15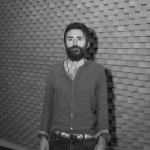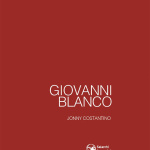 5:45 P.M. - JONNY COSTANTINO
Jonny Costantino presents Giovanni Blanco, with Antonio Moresco
Cagliari, EXMA, Exhibiting and Moving Arts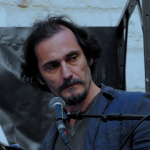 6:10 P.M. - JONNY COSTANTINO AND SENIO GIOVANNI BARBARO DATTENA
The dark gaze, literary performance with Jonny Costantino and Senio Giovanni Barbaro Dattena
Cagliari, EXMA, Exhibiting and Moving Arts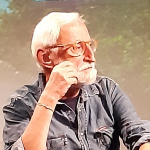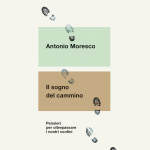 6:30 P.M. - ANTONIO MORESCO
Antonio Moresco presents The dream of the way. Thoughts to go beyond our limits, with Jonny Costantino
Cagliari, EXMA, Exhibiting and Moving Arts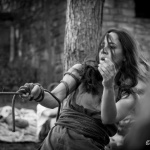 7:00 P.M. - VALENTINA PUDDU
La chute, artistic performance with Valentina Puddu
Cagliari, EXMA, Exhibiting and Moving Arts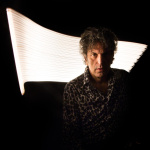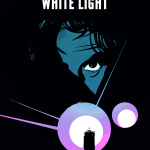 7:15 P.M. - DAVIDE CATINARI
Davide Catinari presents White Light with Alessandro Muroni
Cagliari, EXMA, Exhibiting and Moving Arts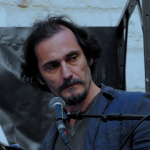 7:40 P.M. - SENIO GIOVANNI BARBARO DATTENA
From the light, the gazewith Senio Giovanni Barbaro Dattena performance
Cagliari, EXMA, Exhibiting and Moving Arts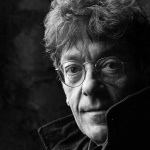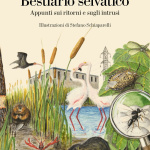 8:00 P.M. - MASSIMO ZAMBONI
Massimo Zamboni presents Wild bestiary. Notes on comebacks and intruders witch Valeria Deplano; following literary and musical performance by and with Massimo Zamboni
Cagliari, EXMA, Exhibiting and Moving Arts
(*) Performed interventions, by Muse teatro
(*) Scenic bestiary, curated by Mariano Corda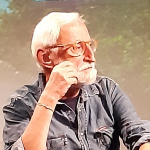 11:00 A.M.- ANTONIO MORESCO
Diaries from chaos and the end of the world: Antonio Moresco and the little light with Antonio Moresco and Jonny Costantino
University of Cagliari, Faculty of Humanistic Studies, Motzo Conference Room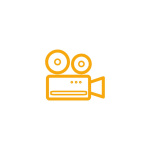 11:30A.M. - FILM THE LITTLE LIGHT
film The little light (2018) by Fabio Badolato and Jonny Costantino
University of Cagliari, Faculty of Humanistic Studies, Motzo Conference Room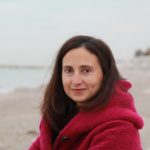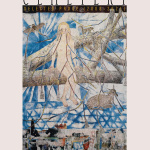 5:30 P.M. - FRANCA MANCINELLI
Franca Mancinelli presents The Butterfly Cemetery with Claire Head
Monserrato, House of Culture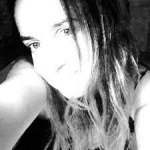 6:00 P.M. - MARIA LOI
The body of silent lives, literary performance with Maria Loi
Monserrato, House of Culture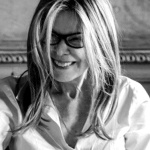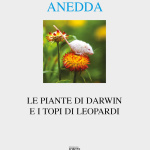 6:15 P.M. - ANTONELLA ANEDDA
Antonella Anedda presents Darwin's plants and Leopardi's mice with Franca Mancinelli
Monserrato, House of Culture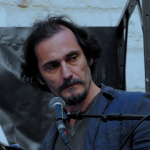 6:50 P.M. - SENIO GIOVANNI BARBARO DATTENA
History of the human race, performance with Senio Giovanni Barbaro Dattena
Monserrato, House of Culture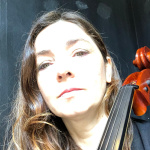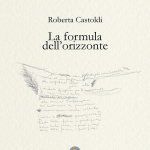 7:00 P.M.- ROBERTA CASTOLDI
Roberta Castoldi presents The horizon formula
Monserrato, House of Culture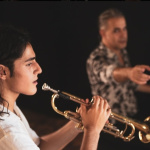 7.20 P.M. - THE MAGNIFICAT
The disappearance, literary performance with the Magnificat, aka Alessandro Muroni at the piano and Ludovico Sebastian, horn
Monserrato, House of Culture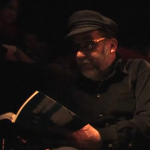 7:50 P.M. - ALBERTO LECCA
Kellerman in Livorno's port, literary performance with Alberto Lecca and Ludovico Sebastian Muroni
Monserrato, House of Culture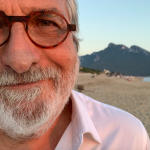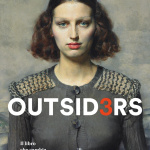 8:00 P.M. - ALFREDO ACCATINO
Alfredo Accatino presents Outsiders
Monserrato, House of Culture
(*) Performed interventions, by Muse teatro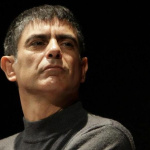 5:30 P.M. - FAUSTO SIDDI
A glance from under the platform roof, literary performance with Fausto Siddi
Monserrato, House of Culture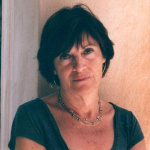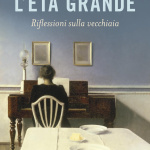 6:30 P.M. - GABRIELLA CARAMORE
Gabriella Caramore presentsThe big age. Thoughts on old age with Enrico Martini, Tomaso Tiddia and Maria Loi
Monserrato, House of Culture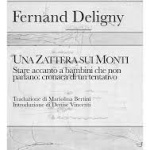 7:15 P.M. - Fernand Deligny and The raft upon the mountains
Fernand Deligny and The raft upon the mountains, with Roberta Fadda, Dominique Garnier, Alessandro Muroni e Antonello Zanda, meeting on the great pedagogoue, writer and filmmaker who inspired the themes of the AutOutAut festival
Monserrato, House of Culture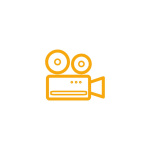 8:00 P.M. - Film Le Moindre Geste (THE SLIGHTEST GESTURE, 1967)
film Le Moindre Geste (THE SLIGHTEST GESTURE, 1967) directed by Jean Pierre Daniel, Josee Manenti and Fernand Deligny subtitled in Italian for the first time (trad. Dominique Garnier, Niccolò Prunas, subtitler), by Diversamente Odv and Cagliari Cultural Services Centre – Società Umanitaria – Sardinian Film Library
CONTACTS
Alessandro Muroni Direttore artistico, ideatore e referente del progetto AutOutAut
Pierangelo Cappai Presidente Diversamente Odv
Roberta Fadda Referente per i processi bio-psico-sociali dell'abitare indipendente